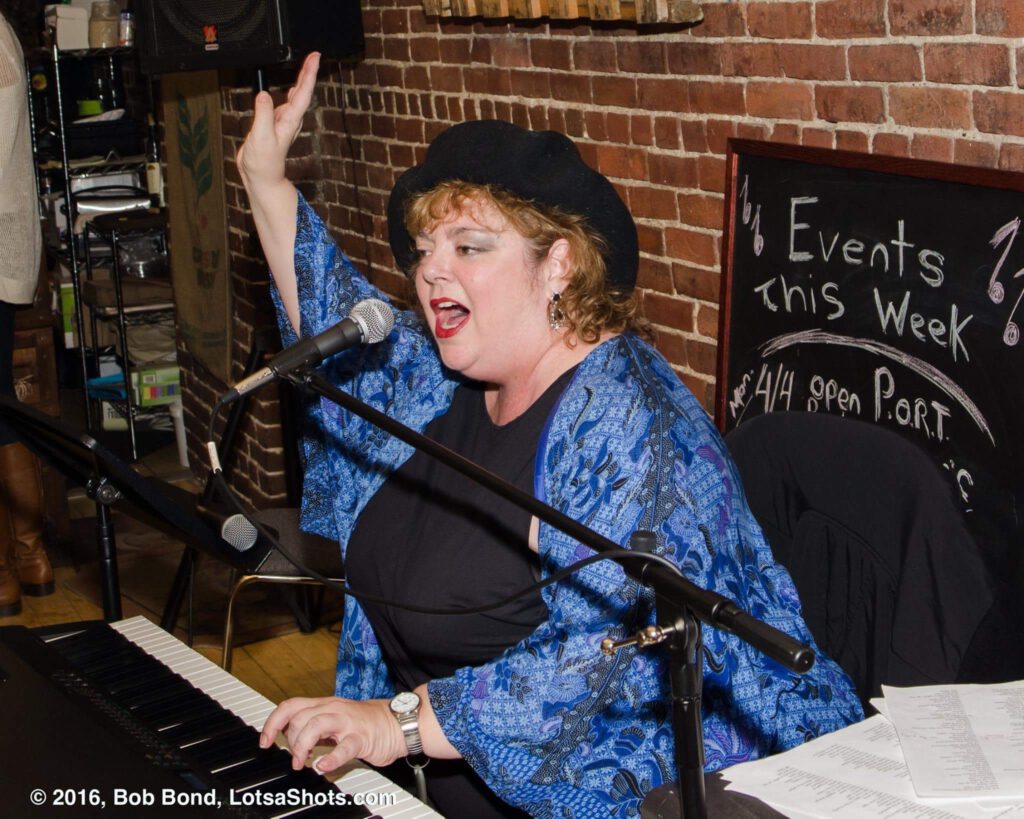 Bonnie MacLeod is a highly versatile and accomplished pianist, entertainer, singer and composer.
She combines a fascinating and eclectic array of artistic influences in her performances.
Her gifts have brought her around the world including Europe, Eastern Europe, Scandinavia and North Africa.
News
8/18/21 Topic Time With Harrison Young (Featuring Bonnie MacLeod)
8/16/21 Composer's Corner (Featuring Bonnie MacLeod)
Debut album "Bravada" and is available now!
Listen, stream or download the songs here
buy a physical CD shipped directly to you here
My album has SO MANY SONGS that it wouldn't fit on just 1 CD, so I made 2 CDs! Get them both here. They are Bravada and Bravada II
4/6/21 Bonnie MacLeod's debut album "Bravada" is available on all of the streaming services like Apple Music, Spotify, YouTube, YouTube Music, Pandora, Deezer, Amazon Music, Tidal, Napster, and downloading from iTunes and Amazon . Use those album links or click below …
About
Having lived in New York City for 17 years, she appeared at such venues as the Rainbow Room, the Waldorf Astoria and Windows on the World. She has performed on Regency Cruise Lines with itineraries featuring Alaska, South America, the Caribbean and New York-Montreal.
Bonnie now lives in Boston; she has also performed with The Boston Minstrels, an organization dear to her heart. The Boston Minstrels are a group of highly charged troubadours and entertainers who present musical fun and facilitate healing for those in homeless shelters, soup kitchens, hospitals and prisons. Assisted living facilities and nursing homes also enjoy her musical flair.
Her rapport with her audiences is warm, delightful, witty and pleasantly spontaneous.
Her music continues to please her audiences, and to bring artistry and excellence to her craft.
Bonnie has played at assisted living facilities in and around Boston, including Cornerstone Living in Canton and Maplewood in Weston, both well received! She enjoys having the residents relive old memories and enjoying the presentation of The Classic American Songbook.